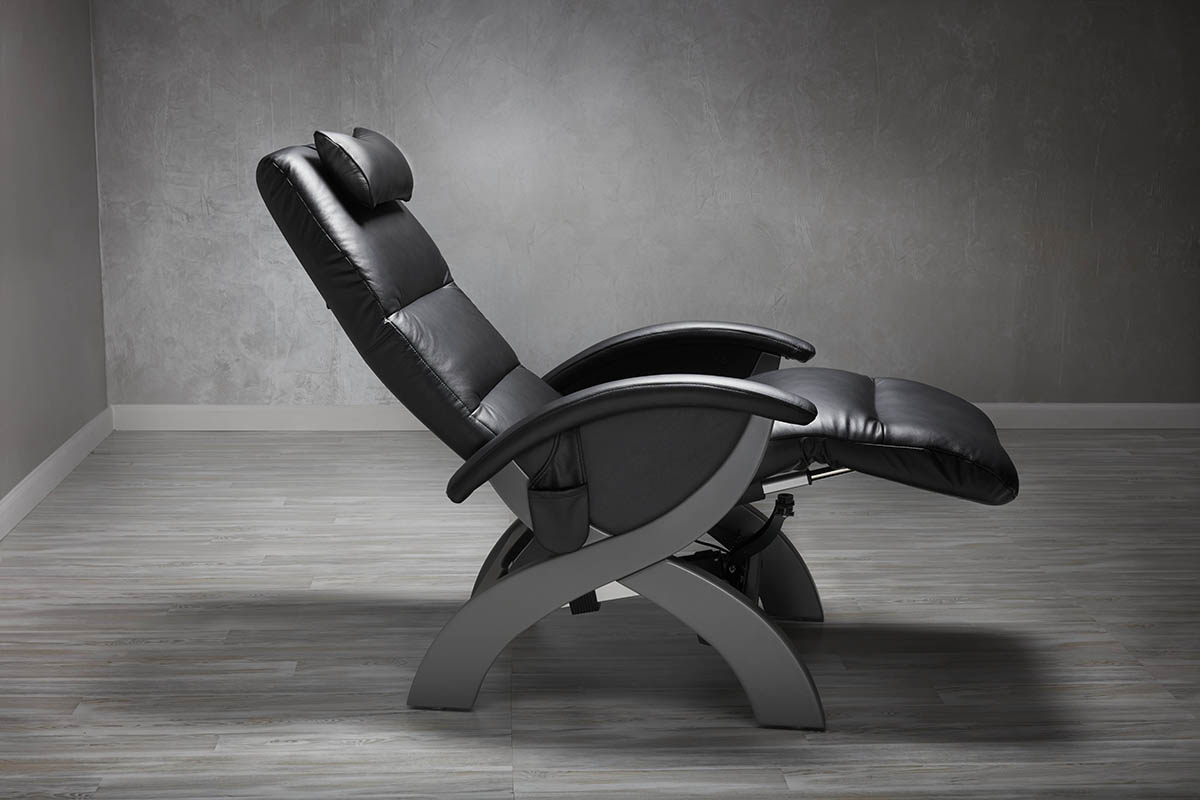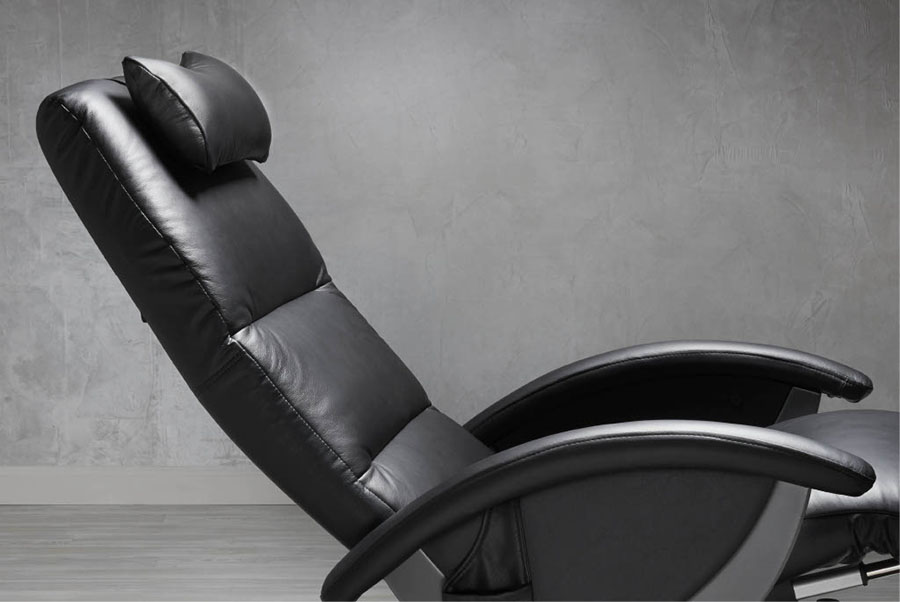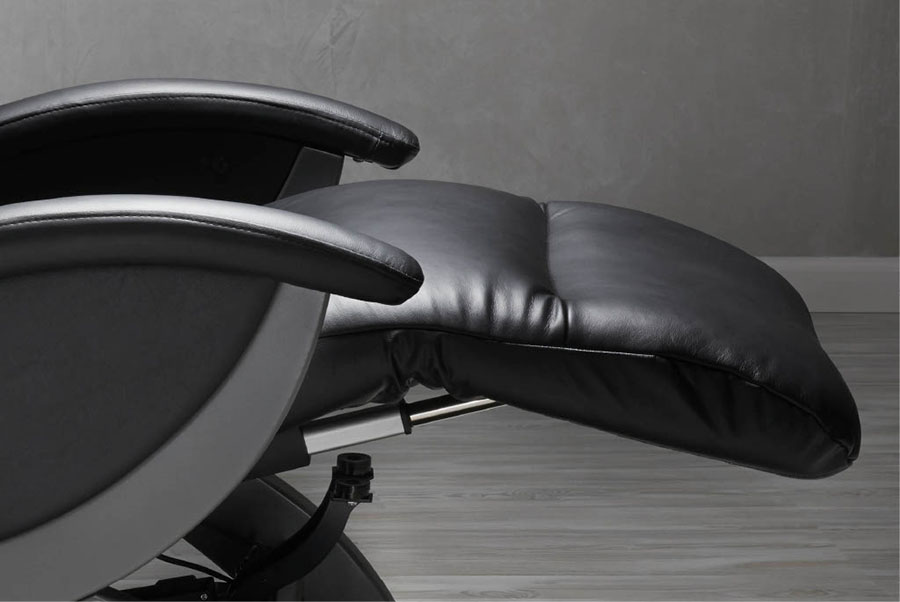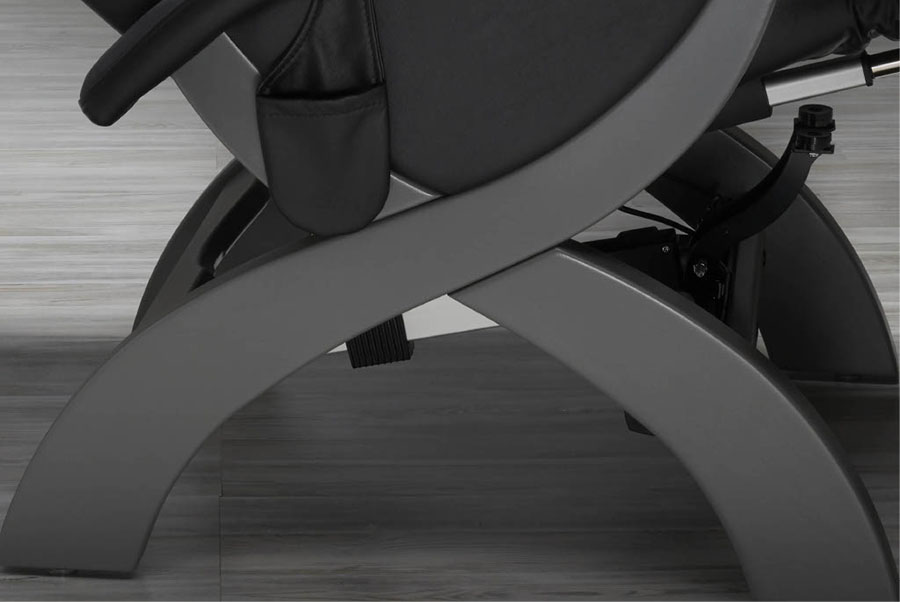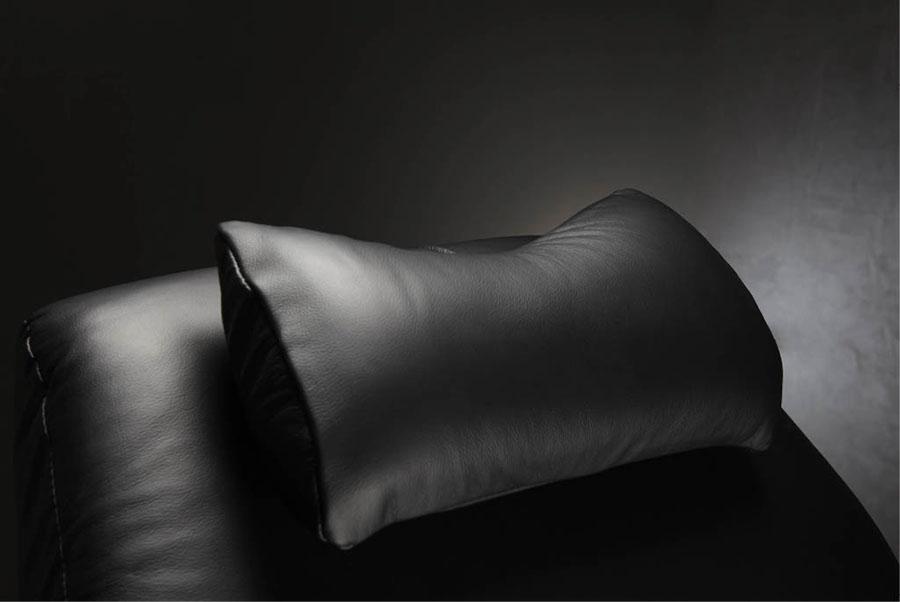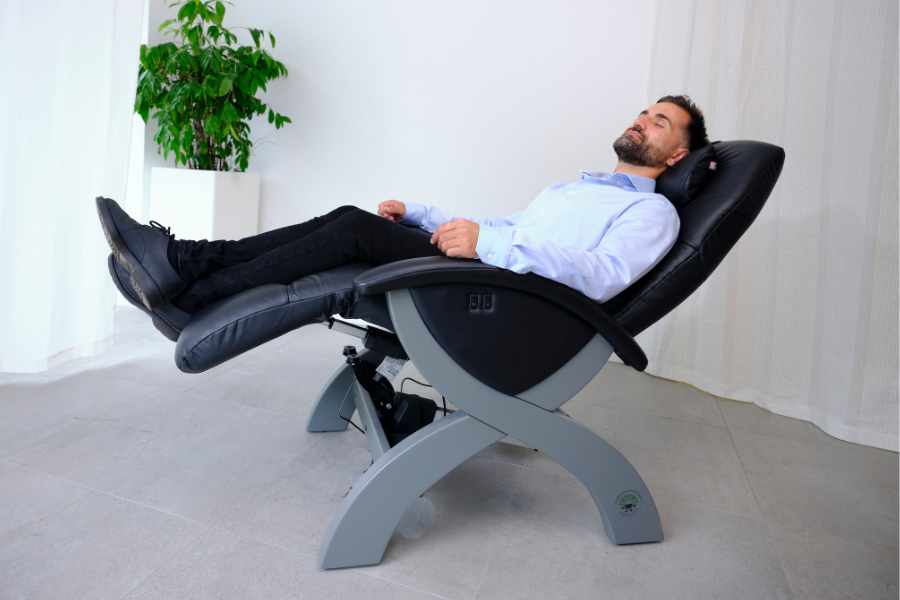 ZeroChair Recliner
The ZeroChair is a zero gravity recliner inspired by the gravity neutral chaise developed by NASA to support astronauts during their ascent into orbit.
A zero gravity chair works by elevating your feet to the level of your heart. This position relieves the soreness and tension caused by the earth's constant gravitational pull, making you feel weightless and relaxed.
Features:
ZERO GRAVITY POWER RECLINER – The ZeroChair features a powered recline system, placing the body smoothly into a gravity neutral position. Proven to be the optimal design for energizing naps, the ZeroChair positions the body to enhance blood circulation and relax muscles.
DURABLE WOOD FRAME – The frame of the ZeroChair is handcrafted by specially trained master workers and is made of solid maple wood.
PREMIUM LEATHER – The ZeroChair is covered with premium leather upholstery for maximum comfort. The high-quality material is soft, smooth and durable.
ADJUSTABLE HEADREST – The ZeroChair features an articulating headrest and neck-contoured pillow, allowing the user to adjust for optimal comfort.
Specifications
| | | |
| --- | --- | --- |
| | Upright | Reclined |
| Height (H) | 127 cm / 50 in | 80 cm / 31.5 in |
| Width (W) | 72 cm / 28.5 in | 73 cm / 28.8 in |
| Length (L) | 95 cm / 37.5 in | 154 cm / 60.5 in |
Recline angle: 125 -175°. One (1) grounded power outlet, 120V.
Benefits of zero gravity recliners
There are a number of proven benefits to resting in the zero gravity position, which is the reason that zero gravity technology is employed in both the ZeroChair recliner as well as in the Metronaps EnergyPod and the i7 Plus massage chair. Among the positive health effects of the neutral body posture are:
Reduces stress on diaphragm and spine
Support of the spines natural curvature
Releases stress from muscles and joints
Increases blood circulation
May alleviate obstructive sleep apnea
Get your ZeroChair recliner today
If you wish to experience the feeling of this real leather zero gravity chair, don't hesitate to contact us. We will be happy to equip your workplace with high quality indoor recliners. Learn more about pricing and availability of the ZeroChair by clicking your appropriate region below.
Availability & Pricing
Please select a flag at the sidebar.