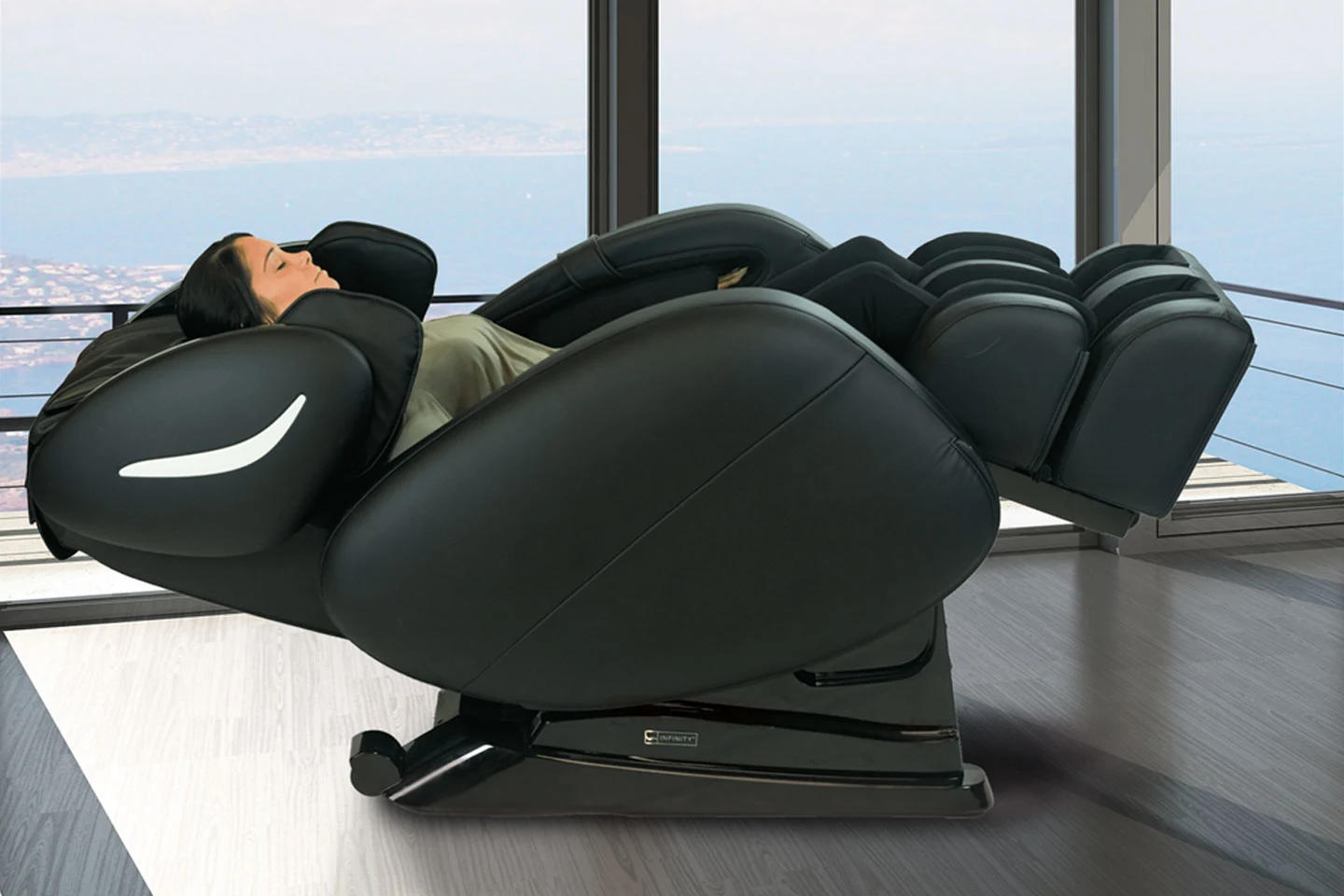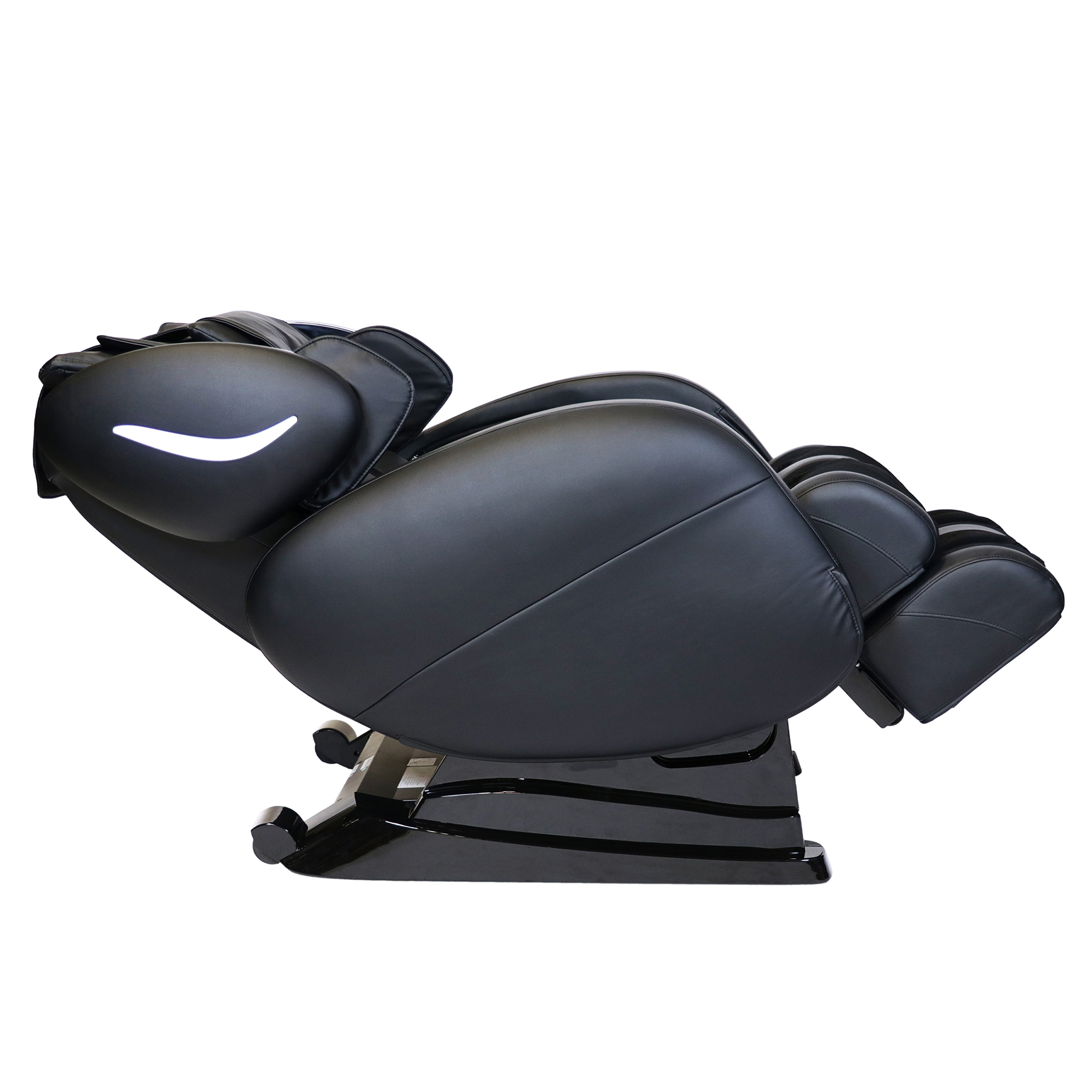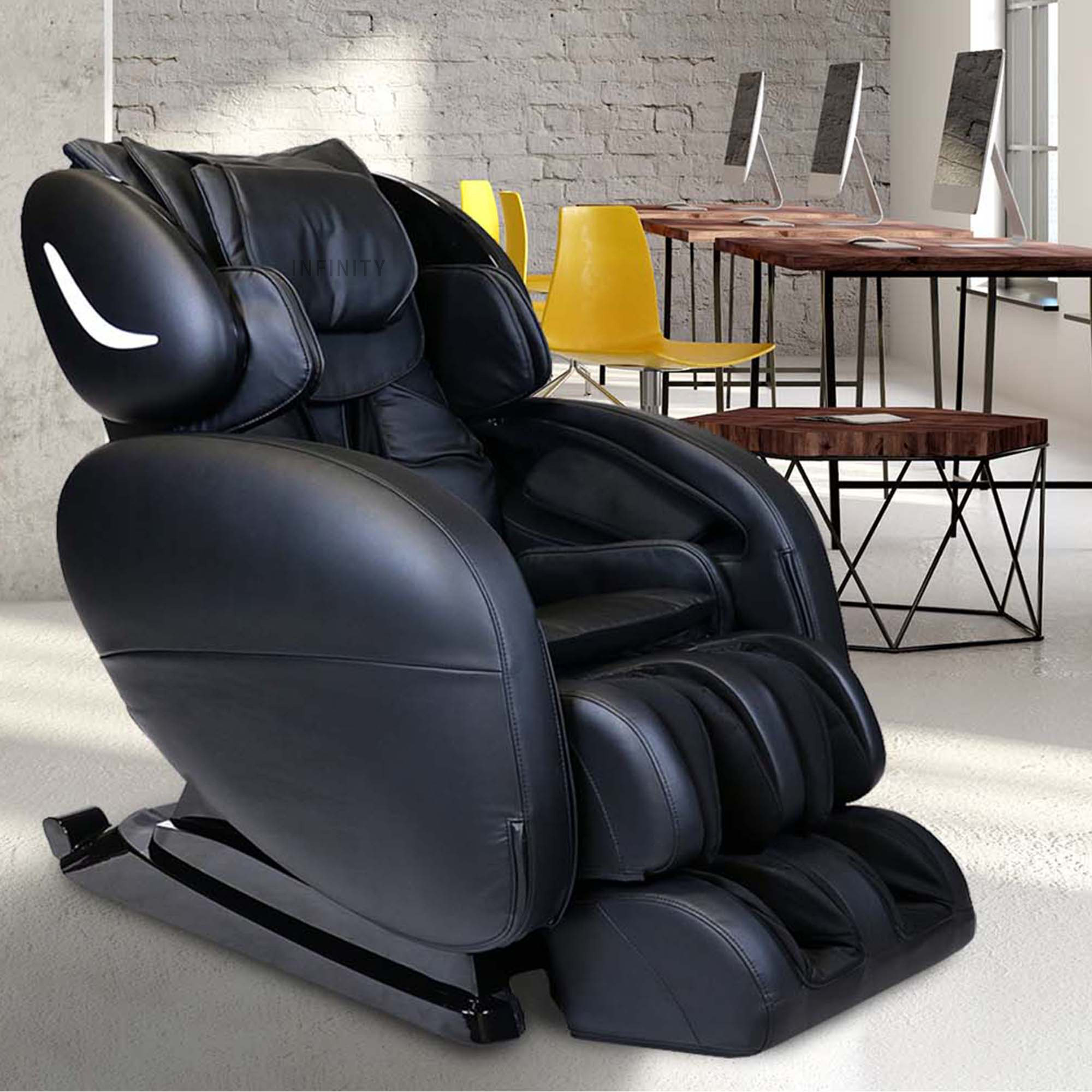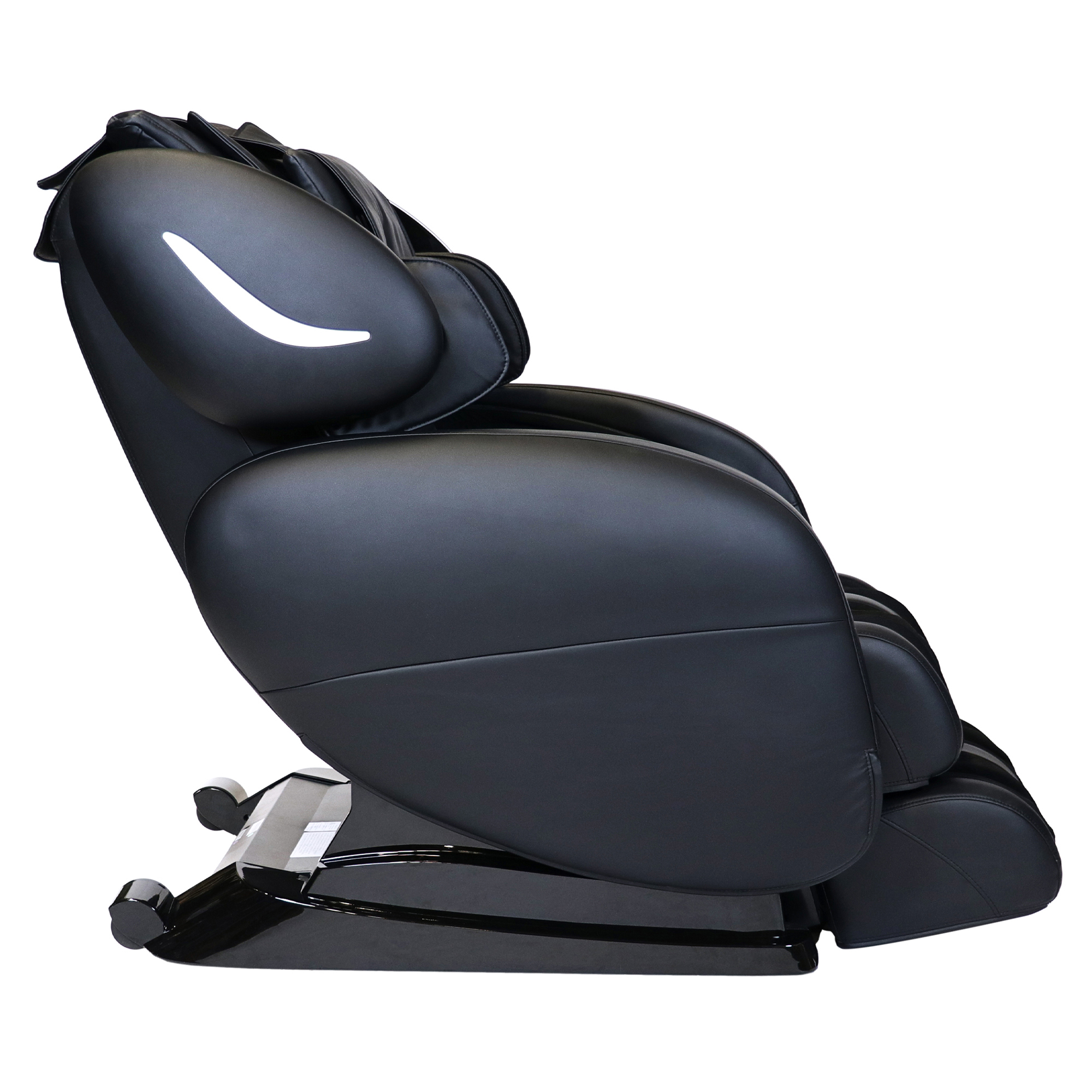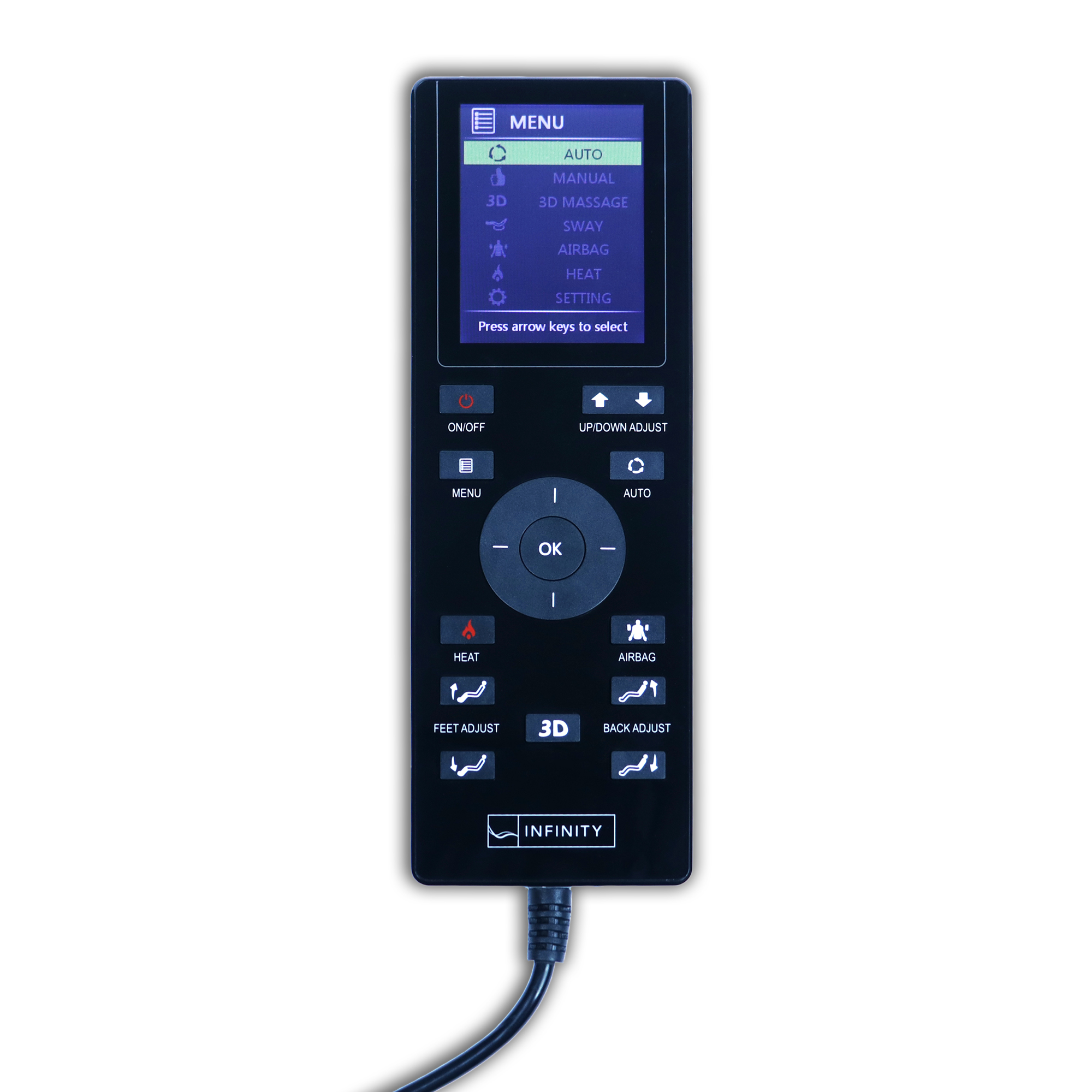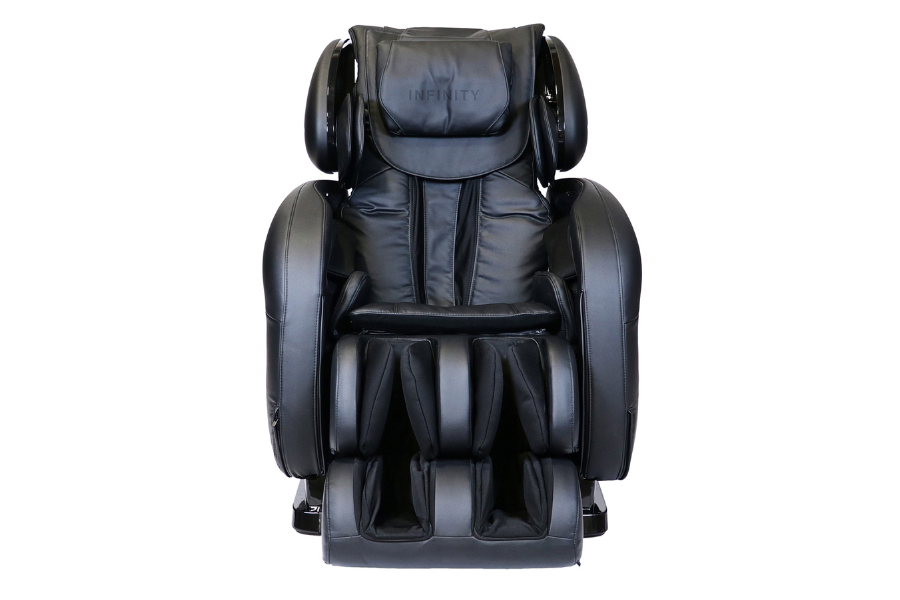 Infinity Massage Chair
The Infinity massage chair puts convenience and targeted massage therapy in the comfort of your own space.
The Infinity SmartChair X3 is a sleek and sophisticated massage chair featuring the most advanced 3D/4D technology in the industry. It is mobile app controlled with endless combinations for precise, customizable massage therapy.
Design and functionality
The Infinity massage chair is an excellent choice for anyone looking for a durable and advanced massage chair at a reasonable price. Here you will find all the key features that can be expected of a contemporary massage chair in a compact and aesthetic design. At Restworks. we are extremely pleased to be able to offer this popular massage chair to clients everywhere in the US.
VIEW ALSO: Luraco massage chair
Features:
FULL BODY MASSAGE – S-track roller runs from neck to tailbone with four-wheel massage mechanisms that provide deep tissue massage along the length of the back.
REFLEXOLOGY – Triple Roller Total Sole Reflexology™ uses pressure points on the sole of the feet to help with lymphatic functionality.
ADJUSTABLE PRESSURE – Airbag intensity can be adjusted for customizable massage pressure.
TARGETED LUMBAR MASSAGE – Heated lumbar for lower back massage focus.
SENSOR TECHNOLOGY – Truefit™ Body Scanning technology uses sensors to detect body curves, shapes, sizes and pressure points for each user.
INTELLIGENT CONTROLS – Built-in Bluetooth speakers offer compatibility by connecting to phone or tablet to play music.
MOBILE APP – Available mobile app, for Apple and Android.
PRESET AND CUSTOM PROGRAMS – Three unique 3D/4D and nine auto program presets, such as Sports Refresh or Sleep & Rest. Five massage techniques to select from for endless customization: kneading, tapping, knocking, shiatsu, and sync & rhythm.
BACK AND SPINE RELIEF – Features True Inversion for spinal decompression and a Waist Twist Therapy feature.
TOTAL BODY POSITION RANGE – Choose from seated to weightless zero gravity to a unique near-flat reclining position.
Specifications
| | |
| --- | --- |
| Height (H) | 46in |
| Width (W) | 36in |
| Length (L) | 59in (upright) / 74in (reclined) |
One (1) grounded power outlet, 120V.
Power consumption up to 120W.
Availability & Pricing
Please select a flag at the sidebar.