Zero Gravity Chairs
Zero gravity chairs are the ultimate tool for relaxation. Put your feet in the air and feel how strain disappears from your spine and your muscles relax. Our independently selected chairs are uniquely comfortable and come with an industrial warranty.
Our Solutions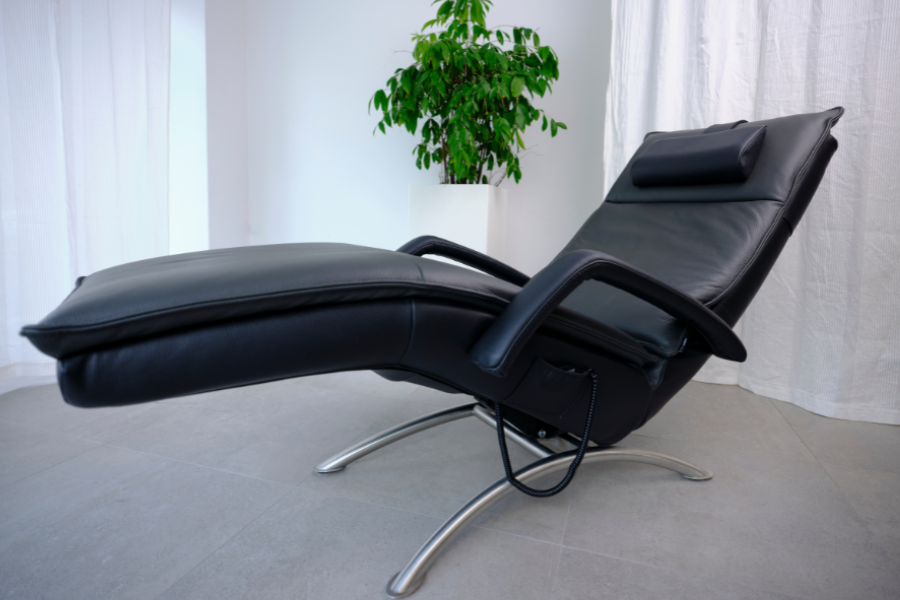 Vita Recovery Recliner
The Vita Recliner represents a new standard in physical and mental recovery support.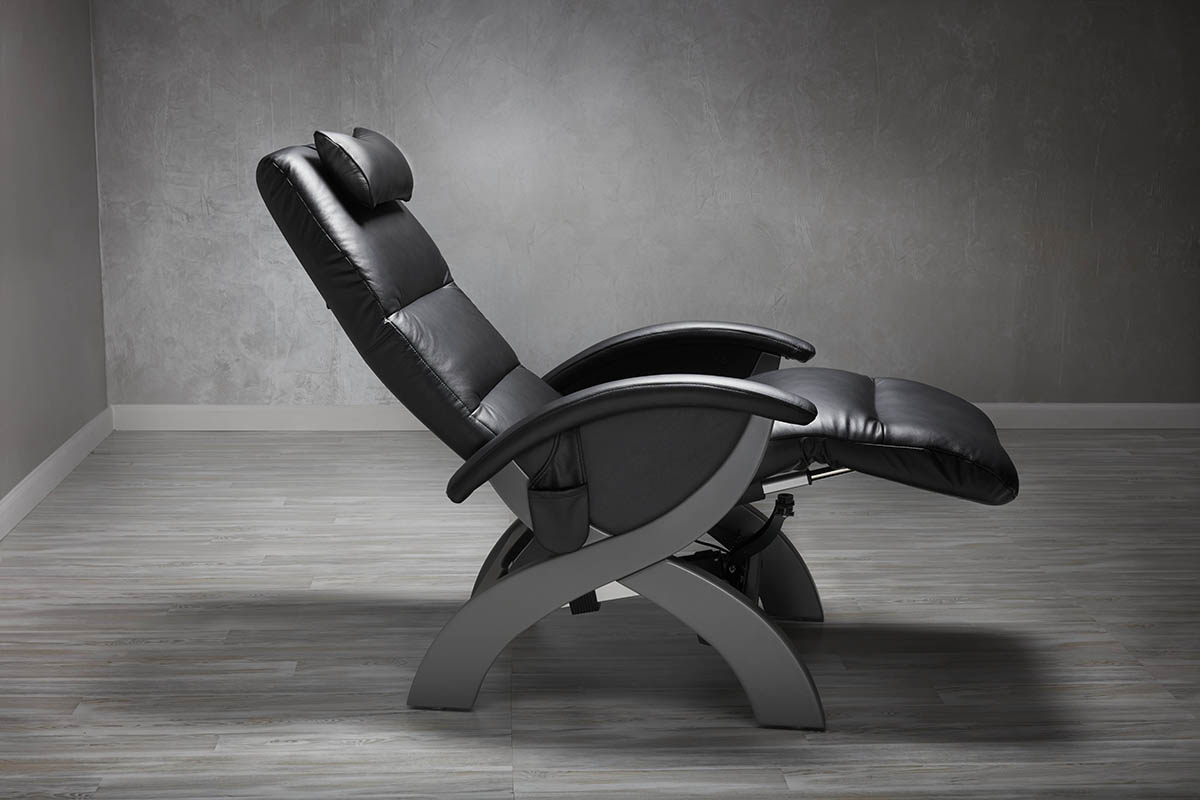 ZeroChair Recliner
Our ZeroChair Recliner is elegant and comfortable. A zero gravity indoor recliner designed to optimally mitigate fatigue in the workplace.
Best zero gravity chairs
A zero gravity chair is a power nap chair that employs zero-gravity technology to promote total relaxation. In the zero-gravity position, pressure is removed from the spine and makes it easier for muscles to relax. 
The zero gravity design was a concept first described by NASA, who studied astronauts while they were suspended in microgravity. In the natural weightless position, they found, the natural curvature of the spine is supported, and pressure is reduced on the diaphragm and spine which is no longer dragged down by the body weight.
Here at Restworks, we sell only the best zero gravity-powered recliner chairs of industrial quality. A zero gravity chair will be a perfect match for any office where one wishes to offer a sanctuary for relaxation. We also offer zero gravity massage chairs.
Zero gravity office chair advantages
The benefits of introducing a zero gravity chair at your workplace are many. Naps are scientifically proven to benefit health and wellbeing, and they also boost productivity. In addition, a recliner can be used for meditation or overall relaxation.
By establishing an environment for rest, you give your employees the optimal foundation to develop and thrive. A zero gravity chair is an affordable and effective solution.
For other sleep solutions, see our office nap pods or our variety of sleep pods.
Zero gravity recliner features
Alleviates pressure on the spine and diaphragm

Increases the blood flow

Cost-efficient

Warranty approved

Ergonomic

Can help relieve back pain
Types of zero gravity recliner chairs
There are several things to be on the lookout for when you are considering purchasing a zero gravity power nap chair. Among these are:
Powered recline
Some zero gravity chairs have an electrically powered recline mechanism which makes it easier to use and allows you to finetune the angle of the reclined position. Powered recline chairs tend to weigh quite a lot.   
Manual recline
Manual recliners are often cheaper, and require less maintenance. On the other hand, they tend to be less comfortable than chairs with powered recline. 
Indoor/outdoor
There are many zero gravity chairs specifically designed for both indoor and outdoor use. Indoor chairs are often made of luxurious materials such as leather, while outdoor chairs are often made of artificial fabrics that can withstand the weather. 
With/without lock
Manual recliners mostly do not have a locking mechanism for the recline, though some do. If you intend to use the chair for sleep, a lockable reclining system mechanism might be preferable.
Are anti gravity chairs different than zero gravity recliners?
Both Zero Gravity Recliners and Anti Gravity Chairs are terms for the same thing, namely a chair that brings the body to a gravity neutral position and can thereby eliminate pressure points and allow one to sit in a position similar to lying down which minimizes stress on the spine. They also allow for easy relaxation of muscles that have been stressed by being upright. Both types of chairs provide optimal comfort and health benefits such as enhancing circulation and lymph flow.
Zero gravity recliners for work
We do not recommend working from a zero gravity recliner chair. Rather, we recommend using the chair as a productive break from work, where one can either have a power nap or simply relax and gather one's thoughts. However, for individuals experiencing chronic back pain, alternating between a zero gravity chair and a regular office chair might be of benefit. Always consult a physician before beginning use.
Zero gravity chair recliner price
Our zero gravity chair is a best choice product which comes with a warranty according to your country and is suitable for professional use. To learn the price of our recliner chairs in your region, please visit the product page and click on your appropriate flag. You are also welcome to contact us for more information or a customized quote.