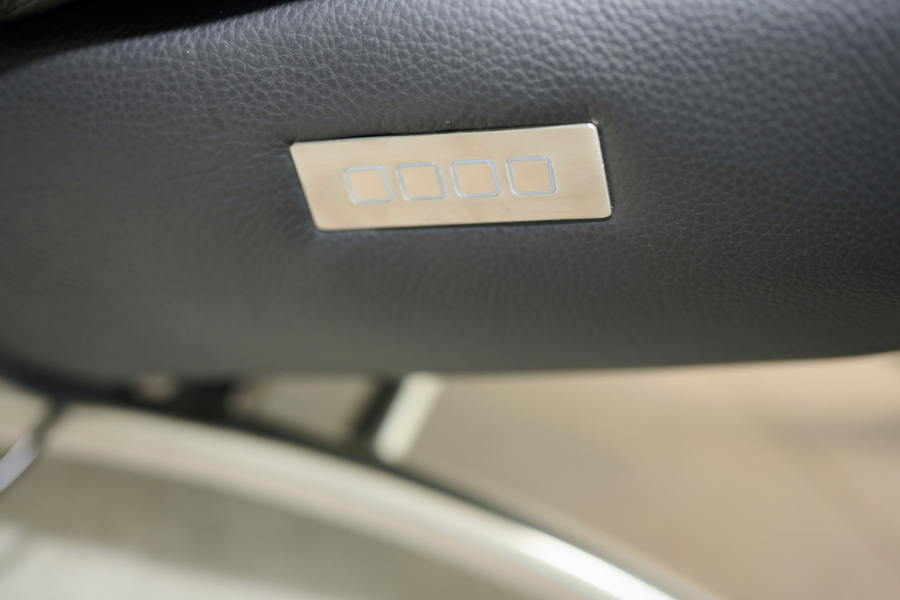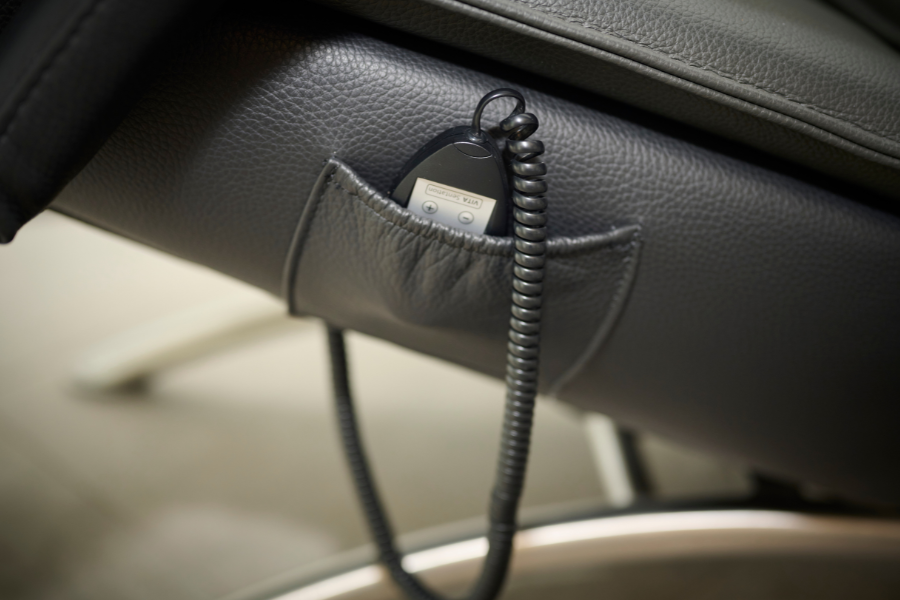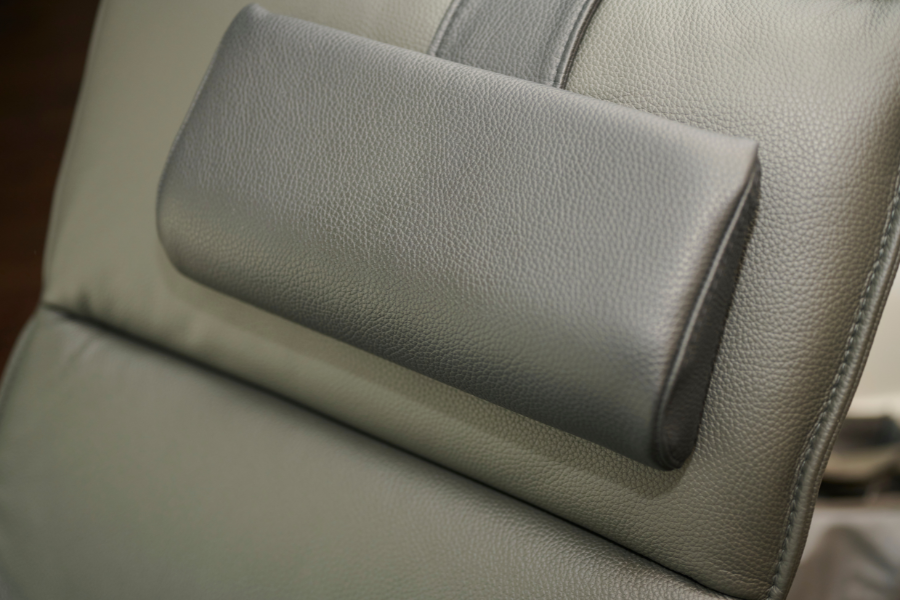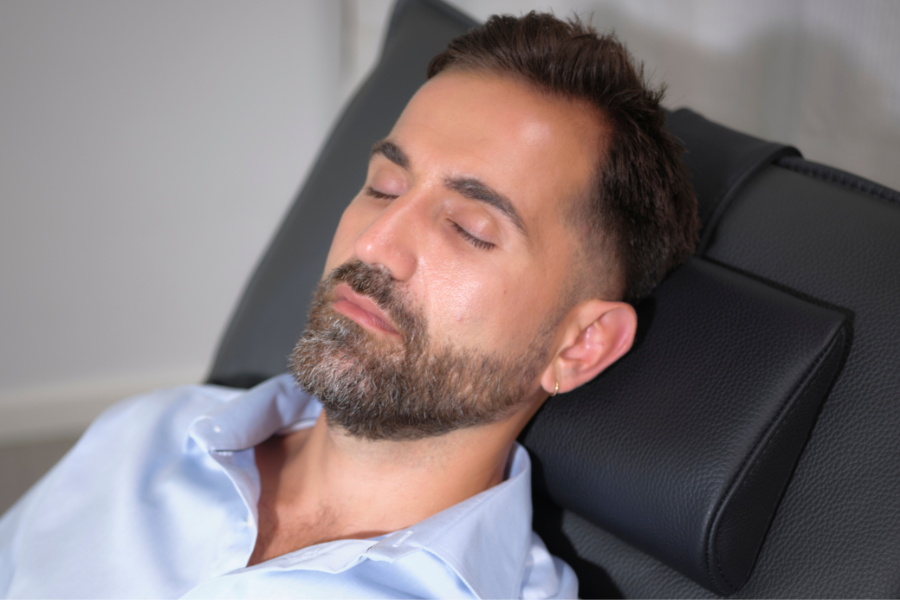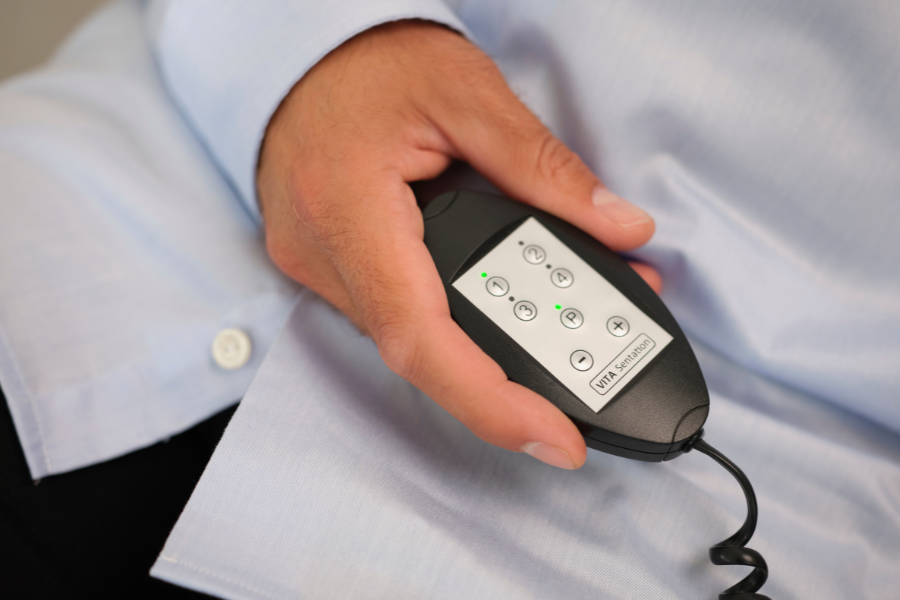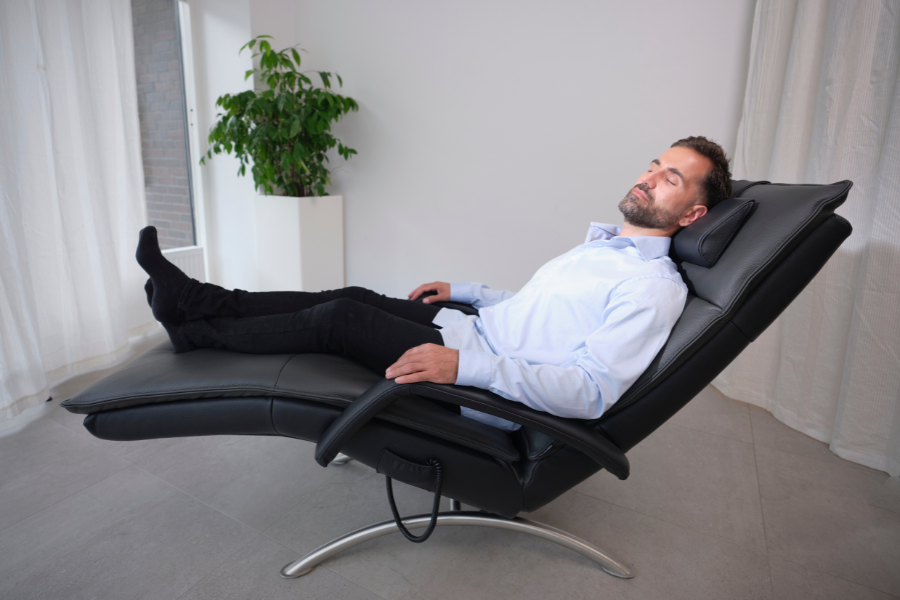 Vita Recovery Recliner
The Vita Recliner represents a new standard in physical and mental recovery support.
Designed for both the athletic facilities and the workplace, the recliner features the Vita Recovery System, a versatile resource to help meet a variety of outcomes:

• support physical recovery
• stimulate body and mind
• recharge with brief rest

Superbly comfortable, the Vita provides a unique opportunity for the body and mind to relax, recover and recharge.
Built to last of high quality materials, the Vita Recovery Recliner is low maintanence, easy to clean, and will serve as a reliable partner for years to come.
Design Features
ADJUSTABLE HEADREST AND SMART ARMREST – The Vita Recovery Recliner features a manually adaptable headrest providing extra comfort for the head, neck and shoulders. The smart armrests move along automatically with the position of the chair.
SOFT TOUCH CONTROL PANEL – The recliner is electrically adjustable through the four touch buttons at the side of the chair. The back and leg sections can be adjusted simultaneously or separately to offer the perfect power nap position.
REMOTE CONTROL – The Vita Recovery System can be operated with a remote control. The Recovery System yields 12 standard programs.
PREMIUM LEATHER – The Vita Recovery Recliner has premium leather upholstery for maximum comfort. The high quality material is soft, smooth and durable.
Vita Recovery System
The Vita Recliner's Recovery System is an innovative technology that uses low-frequency sound waves to trigger natural relaxation and recovery mechanisms in the autonomic nervous system.
The low-frequency sound waves are experienced as gentle vibrations. It is a non-invasive, immediately effective, and holistic approach that influences the muscles that control our internal organs which affects our breathing, heart rate, and digestive processes.
The Vita Recovery Recliner offers three primary program types:
Muscle and Workout Recovery
Circulation Stimulation and Mental Activation
Relaxation and Power napping
Each program offers four options for a total of 12 different programs to choose from. Session times range from 10- to 30-minutes in duration.
Specifications and recommendations
| | |
| --- | --- |
| WEIGHT | 70 kg / 154 lbs |
| HEIGHT (H) | 114 cm / 45 in |
| WIDTH (W) | 60 cm / 47 in |
| LENGTH (L) | 125 cm / 91 in |
| reclined position | 175 cm / 69 in |
User weight up to 140 kg / 308 lbs. 1 year Limited Warranty. Manufactured in the Netherlands.
Availability & Pricing
Please select a flag at the sidebar.