Sleep Technology
Here at Restworks we are dedicated to making work life better through sleep technology. Besides nap pods and massage chairs, we feature an assortment of accessories that can help companies improve the sleep quality and sleep duration of their employees and help them fall asleep.
Our Solutions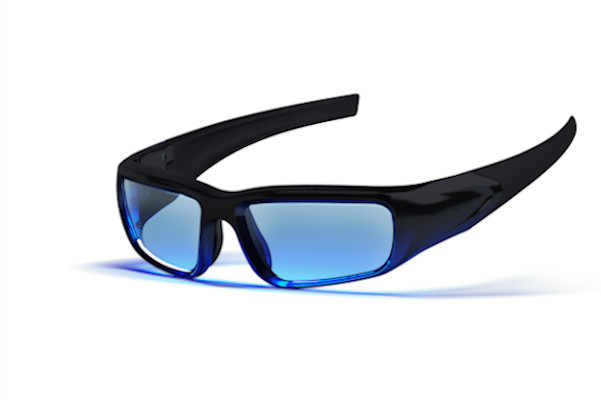 Propeaq light therapy glasses
Propeaq glasses can help people working night shifts to control their energy and biorhythm, helping them to lead healthier, more energetic lives.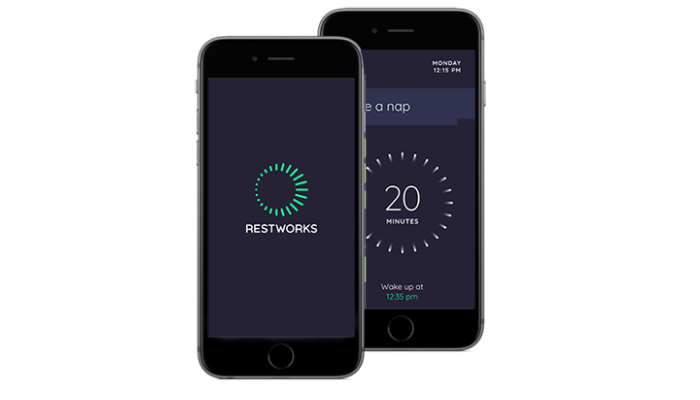 Power Nap App
Restworks Power Nap App is available in App Store and Google Play.
The Power Nap App from Restworks helps you power nap and sleep effectively. It combines audio sessions from the world's leading providers, as well as tips and tools to support good habits for more restful sleep.
Benefits associated with using sleep technology in the workplace include healthier employees and an increase in productivity. Sleep gadgets can also help reduce high employee turnover rates by making work more enjoyable.
Technology and sleep deprivation
Information saturation, electronic devices and excessive light are all culprits of sleep deprivation and sleep disorders. Paradoxically, technology can also enable us to improve sleep health remarkably. By equipping your night shift team with blue light glasses, a sleep tracking device, or installing a rest pod at your workplace, you can directly contribute to their health and wellbeing.
Sleep deprivation is a serious health hazard as well as an economic problem that costs businesses billions of dollars each year. In this manner, sleep tech solutions are one of the most sustainable investments that a company can make.
VIEW ALSO: ZERO GRAVITY RECLINER CHAIRS
How can sleep tech benefit your business?
There are many benefits associated with using sleep solutions when working on company projects. For instance, certain types of sleep gadgets may help reduce employee turnover because workers will be able to continue doing great work after they have been well rested.
Using solutions like nap pods or a sleep tracker allows individuals' brains and bodies to recharge themselves so that they are able to continue being productive throughout the day.
Other benefits are increased productivity, higher quality projects, decreased stress levels for employees, and a more satisfied staff. It's not co-incidental that more and more doctors are ordaining sleep medicine.
Get our sleep app!
One of the fastest growing fields within sleep ware today is software for sleep and meditation. Sleep apps like Pzizz have already made a positive impact for people around the globe.
Restworks has developed our own sleep app especially for corporate use to complement our sleep solutions. Here you will find professionally crafted music for sleep, guided relaxations and sleep tips. A free version of our app is available on the Apple Store and on Google Play.
Need help? - We're here for you!
At Restworks we have over 25 years of experience in helping businesses towards better sleep hygiene. Our client portfolio includes business of all sizes, and we can accommodate your needs too. Contact our team of sleep experts today to find a rest solution that works.