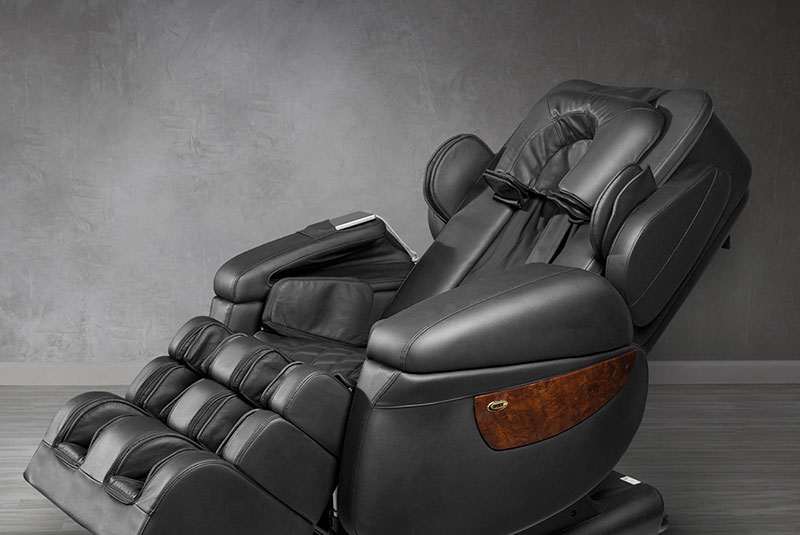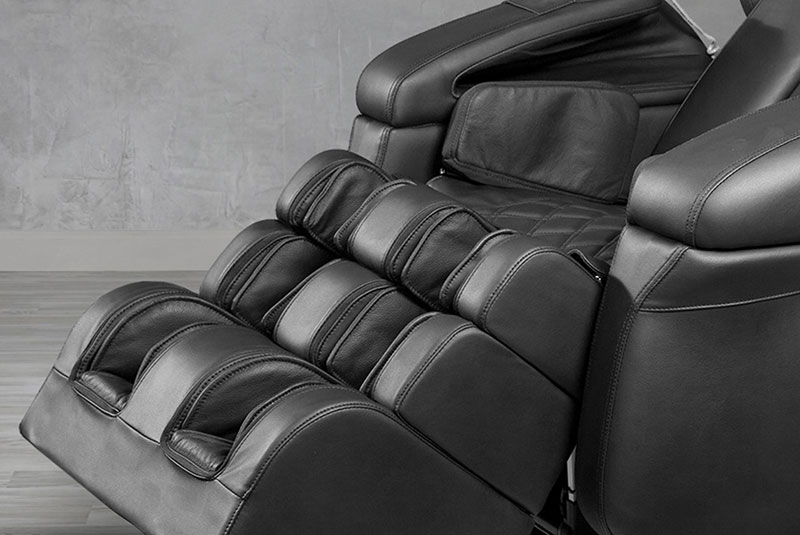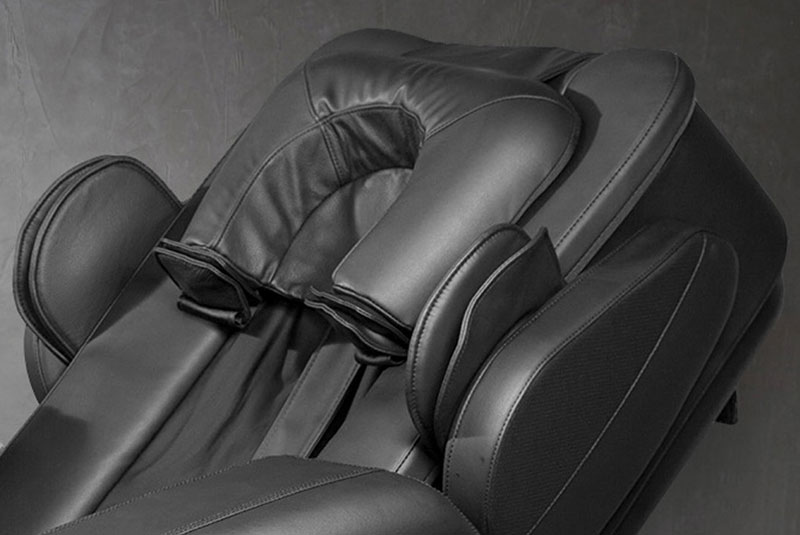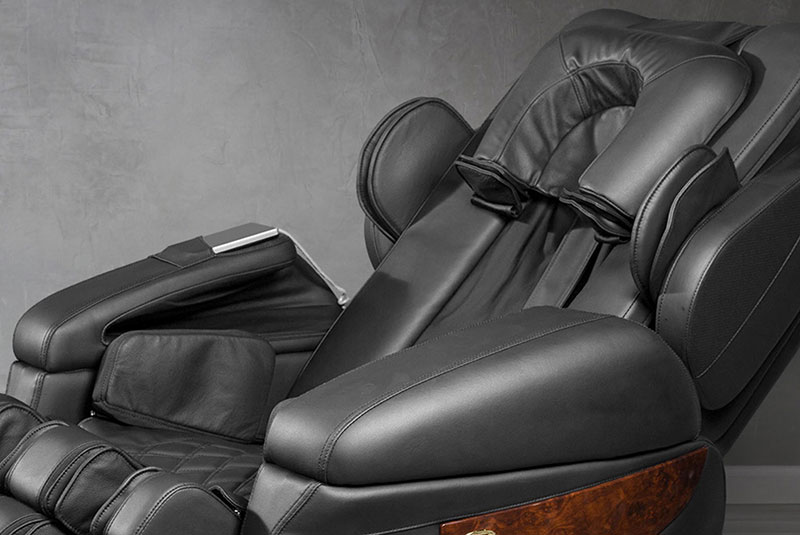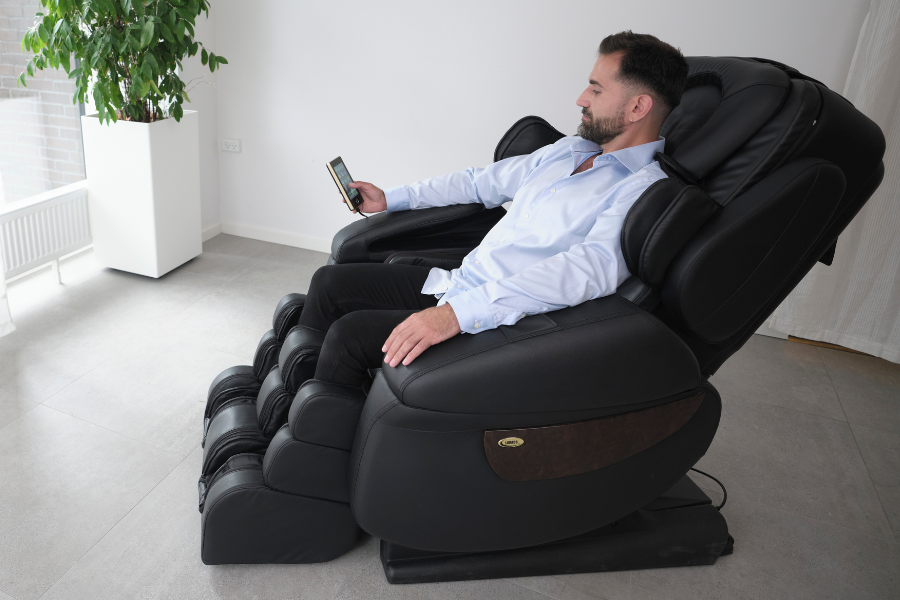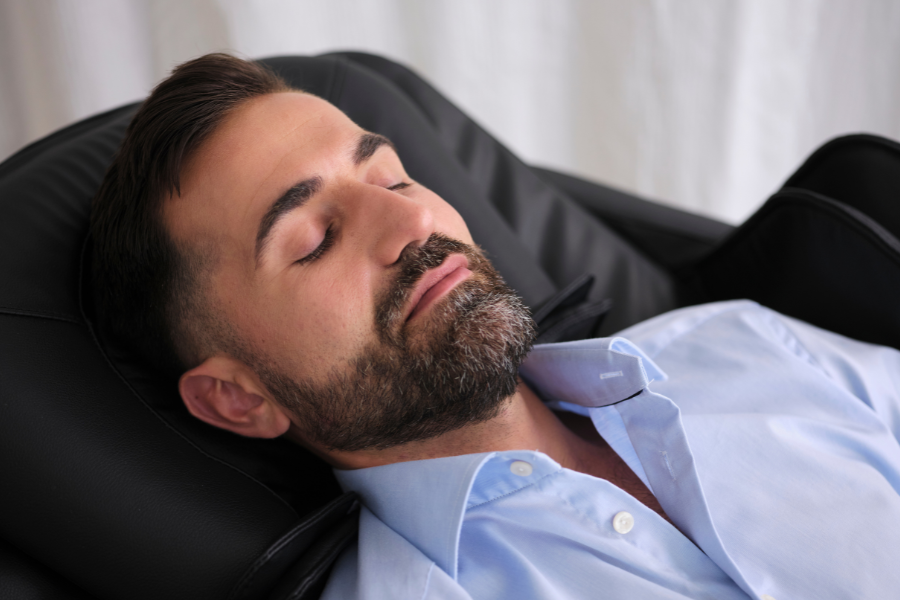 Luraco Plus Massage Chair
The Luraco Plus massage chair is an effective and durable solution for pain and stress relief in the workplace.
This medical massage chair features gentle full body massage and heat, plus the latest control technology for superior massage techniques, intelligent controls, noise reduction, deep tissue massage and more.
Commercial Durability
Massage chairs are as attractive an office perk as anyone could wish for, but until now it has been difficult to find a full body massage chair that can withstand the strain of the office environment. That is no longer true.
Not only does this Luraco massage chair bring you the real feeling of massage – it also gives you the supreme durability that allows for commercial use, including offices, spas, medical facilities, and more.
With Luraco, you get a uniquely effective massager that will bring wellbeing to your business for years to come.
Features:
SUPERIOR MASSAGE TECHNIQUES – Latest control technology that provides superior lower back, neck, and shoulder massage techniques. More programs than other massage chairs.
FULL BODY MASSAGE & HEAT – 5 levels of intensity control. 3 layered foot and calf massager. Body swivel with twist stretching. Advanced bottom foot massage with doubled rollers. Full body heat (feet, seat, and back).
INTELLIGENT CONTROLS – Smart touch screen and easy to use remote. Human Voice Response, languages: English, French, German, Japanese, Korean, Spanish and Vietnamese.
SENSOR TECHNOLOGY – Intelligent sensor technology for accurate automatic body scan and neck detection.
HEALTH MONITORING – Integrated health monitoring features to measure blood pressure and heart rate.
PRESET AND CUSTOM PROGRAMS – 9 automatic preset programs, limitless customizable individual body part massage profiles.
NOISE REDUCTION – Noise reduction technology makes this the quietest chair in the industry.
QUALITY CONSTRUCTION – Genuine leather at all the touch surfaces (head, arms, shoulders, and feet). Intelligent self-diagnostics. 100 air cells and 12 powerful DC motors.
NEUTRAL BODY POSTURE POSITION – Uses zero gravity position to ensure pressure point relief.
BUILT-IN STEREO SPEAKERS
Specifications
| | |
| --- | --- |
| Height (H) | 119cm / 47in |
| Width (W) | 96cm / 38in |
| Length (L) | 205cm / 81in |
One (1) grounded power outlet, 120V.
How it works
There are a variety of different modes that include:
deep kneading
shiatsu
rolling
tapping
Many people like to start the day with two minutes in the deep kneading mode since it gets everything warmed up for an active workday.
The next step is often switching into the Shiatsu mode which provides pressure points throughout your back region. This helps reduce tension within these regions while increasing blood flow to muscles causing them to relax faster than traditional methods such as stretching or other types of exercises.
If you feel stressed at any point during the day, try giving yourself five minutes in this relaxed setting! A natural progression is improving circulation through regular use of this machine using the rolling mode. This setting is beneficial for people who suffer from fatigue since it helps provide them with energy throughout the day that they would not otherwise have had!
The Luraco Plus also comes with a tapping mode which is great as an alternative to the Shiatsu setting. This tap method works similarly to that of acupuncture and has been shown in studies to reduce pain, stress, and increase energy without any negative side effects!
And don't forget about the heated seat – it will keep you warm all day! So if you want your body feeling better throughout your busy days then treat yourself by adding one of these amazing massage chairs into your workspace today.
Professional service
Restworks is your Luraco massage chair dealer. When you purchase a Luraco massage chair, Restworks can take care of the entire installation process. We can also be helpful with advice on floor planning to ensure maximum usability.
They come with a commercial warranty as per the standards of your region, and you can always count on us for professional service and maintenance. In this manner, you can be sure that your massage chairs and other sleep tech equipment will always be operational.
To view the pricing of our massage chairs in your region, click the appropriate flag below. You are also welcome to contact us for a custom quotation.
Availability & Pricing
Please select a flag at the sidebar.