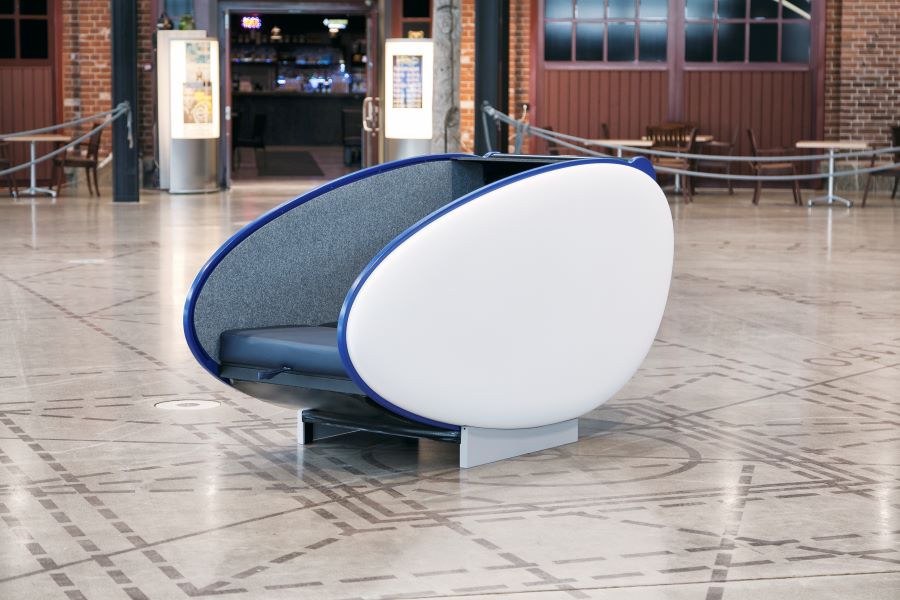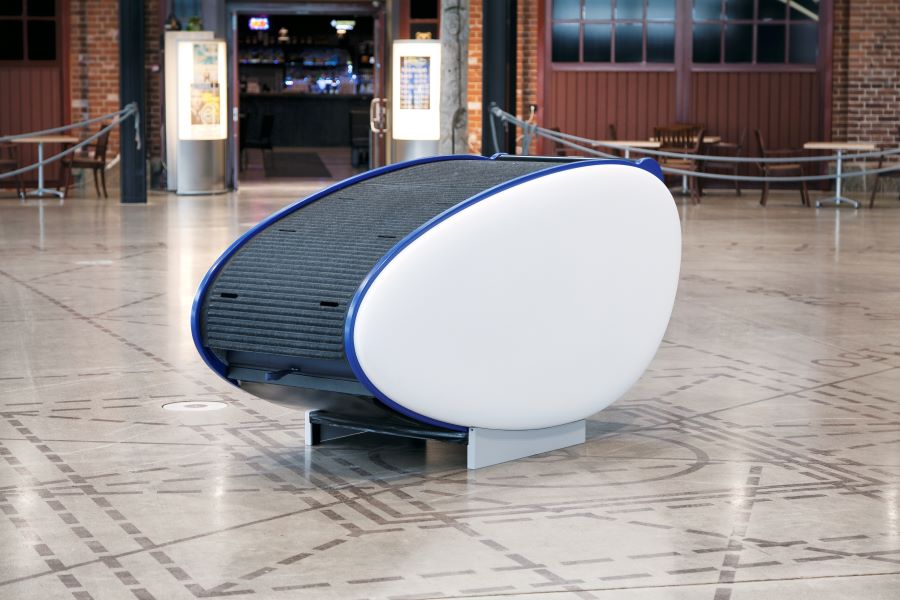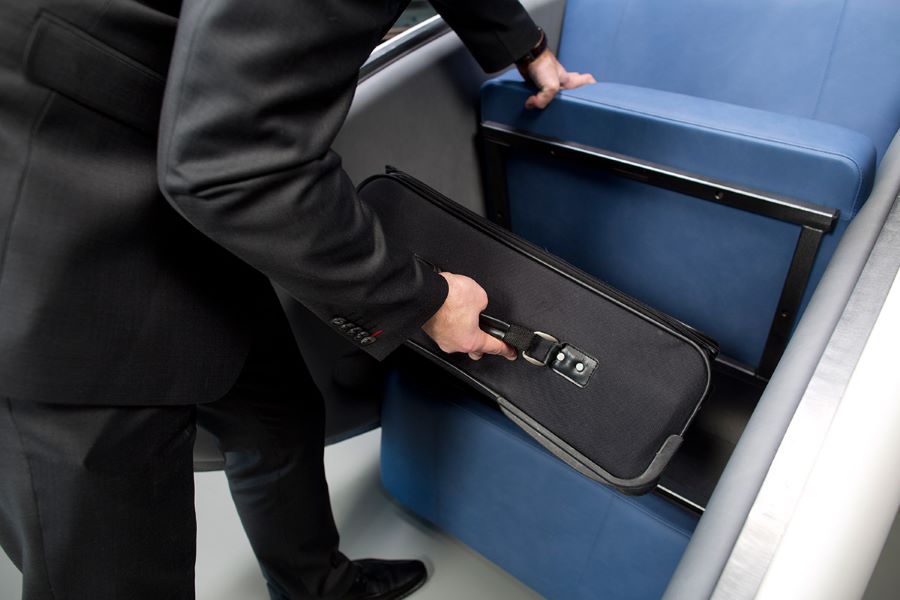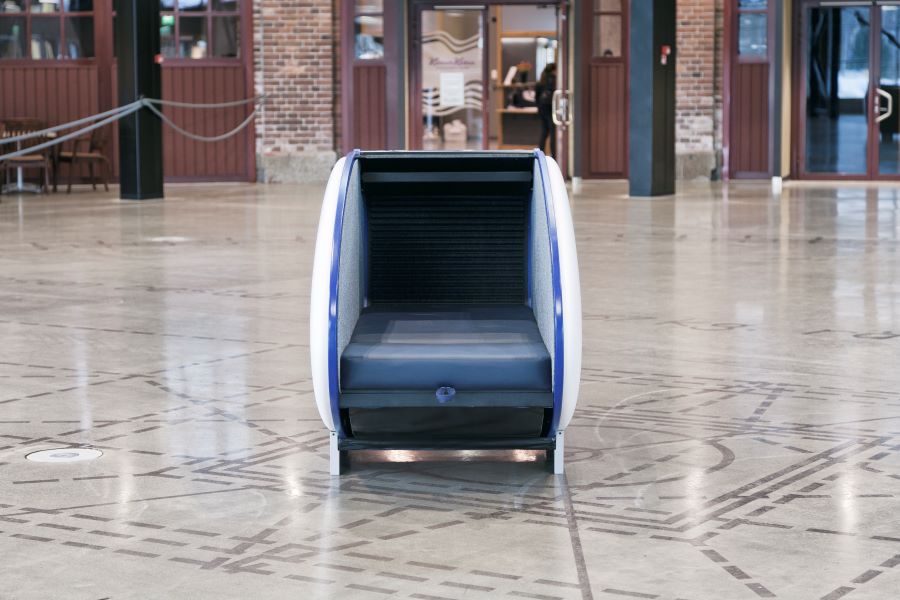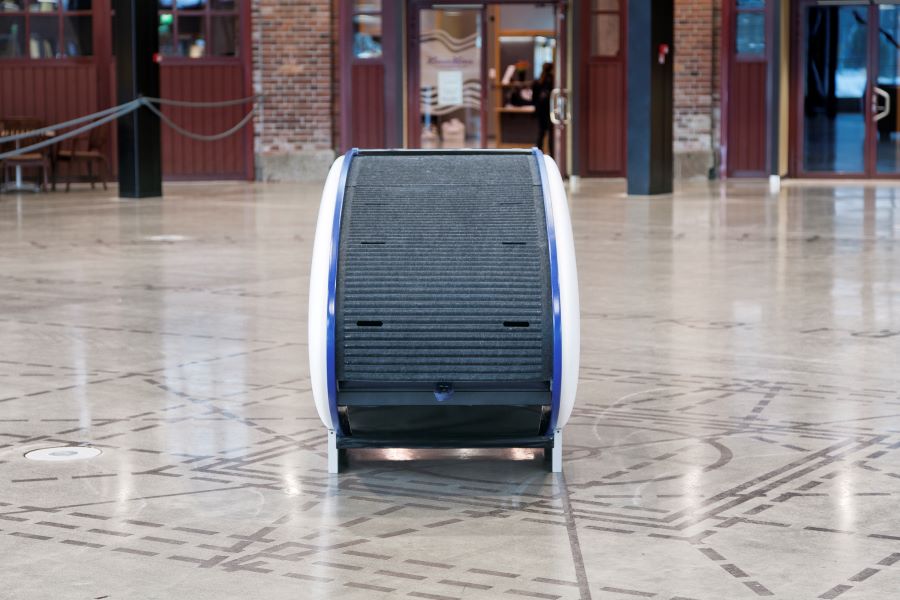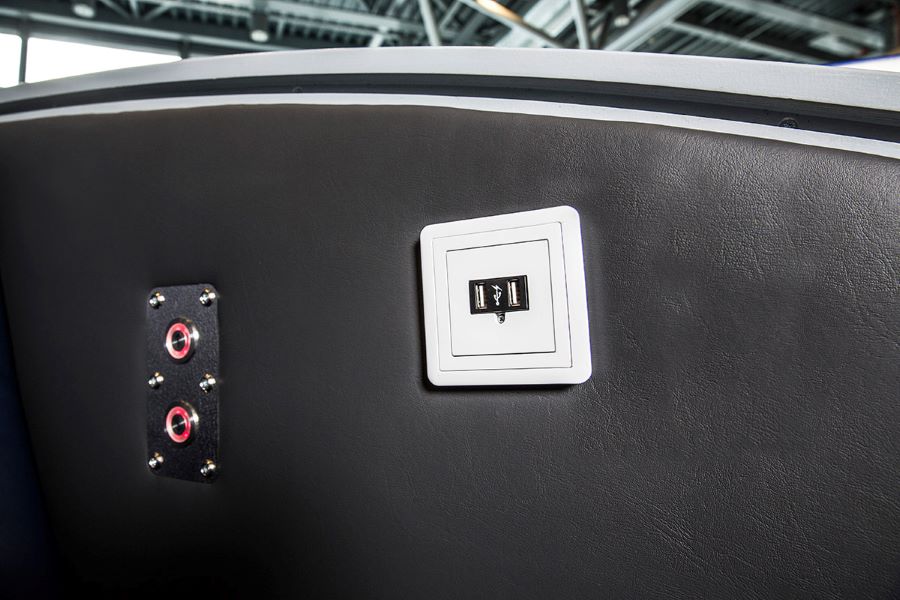 GoSleep Pod
GoSleep Sleeping Pods were specially designed to optimize the well-being of travelers, by allowing them to rest or take a nap, even in busy environments. The pods provide complete privacy with a sliding shade.
GoSleep can be found in airports around the world and offer a robust solution that is both easy to use and easy to maintain. Designed to add value to the airport terminal experience and eliminate unproductive spaces, GoSleep is focused on enhancing and optimizing the wellness and well-being of every traveler. These sleep pods features a flat bed, ample storage space, a double USB charging port and more.
Pod Features
FLAT BED – The GoSleep pod allows for a horizontal position.
ENCLOSED PRIVACY – Users roll down the screen to fully encapsulate themselves. The screen blocks out light and provides full privacy.
AIR CIRCULATION – The breathable screen ensures good air circulation and the material of the capsule is soft and supple.
SAFE STORAGE – Lift the seat upward to reveal a storage compartment. There is ample space for a briefcase, handbag or backpack.
USB CHARGER – The sleep pod has double USB power outlets, allowing devices to be charged.
Specifications
| | |
| --- | --- |
| Height (H) | 117 cm / 46.1 in |
| Width (W) | 100 cm / 39.4 in |
| Length (L) | 226 cm / 89 in |
One (1) standard power outlet, 120V or 220V. Max. draw of 100 WATTS.
Video: GoSleep Pods for Airport
Sleeping pod advantages
Sleep pods are a natural solution for business owners who are looking to improve employee productivity as well as costumer satisfaction. With the increasing demand for work/life balance, these sleep pods provide an affordable and effective solution that is also aesthetically pleasing in any environment.
Employees who take advantage of sleep pods during office time are less prone to illness and other diseases, which means they miss fewer days of work. This saves employers money in the long run, as well as reduces lost productivity due to absence from work.
As for air travel, Gosleep has set a new standard, with travelers searching out and preferring airports which offer a Gosleep lounge or something of the equivalent.
In brief, sleep pods are an absolute must for both employee productivity and costumer satisfaction.
About GoSleep
Established in Finland and representing Finnish innovation, GoSleep is dedicated to improving the comfort of air travelers. Their uniquely shaped pods are already found in airports across the world, including Helsinki airport – with still more coming.
It is with good reason that these sleeping pods have become increasingly popular: Besides from the fact that they make for a very compact solution, the capsules are also well versatile. They allow users to sleep, read and charge their phone while also storing their hand luggage during a long layover. The best solution for airport lounges and similar environments.
View also: Restworks sleep app
Availability & Pricing
Please select a flag at the sidebar.